Assist-2-Sell Advantage
With its "Full Service with $avings!"® program, Assist-2-Sell offers homeowners all of the services they might find at a "traditional" real estate company but for a low flat fee.
All Assist-2-Sell franchise offices are licensed, full-service discount rate real estate brokerages that take care of everything home sellers need from a real estate company but with the advantage and savings only a low commission real estate agent can offer.
Selling a home at a reduced commission with Assist-2-Sell can help homeowners sell their homes faster and at a substantial savings.
When a home seller decides to work with an Assist-2-Sell sellers' agent, they are given a choice between three different marketing programs + The paperwork only program for people that want to sell their own home and just need us to take care of all the paperwork:
The Direct-to-Buyer®

marketing program

. C

ustomers pay a low, flat fee of 3.5% to sell their home without listing it in the Multiple Listing Service (MLS). While the MLS is a powerful marketing tool, not all home sellers want or need it. Under this program, Assist-2-Sell agents provide full-service, handling everything throughout the entire home selling process. Houses are marketed directly to homebuyers, rather than to agents through the MLS.

The MLS For Less

® program gives customers the option of placing their home in the local MLS without any upfront marketing Fees. If the house sells through its listing in the MLS, they pay a low commission of 4.5%.The buyer's agent receives 2.5% of the commission and Assist-2-Sell agent receives 2%. If the seller accepts an offer written by their Assist-2-Sell office, they only pay the 3.5% flat fee with no additional commission.
PAPER WORK ONLY PROGRAM - For Sale By Owner


This program is most popular with the For-Sale-By-Owner (FSBO). Many FBSO's run into difficulty with what to do when you find a buyer? Here is a cost-effective solution. At Assist-2-Sell, we will take care of everything for as low as $1995***. We do not require you to list your property for sale with Assist-2-Sell.

Just call for a free consultation, and we will do the rest. We will write up the purchase agreement, handle all the details and the paperwork and oversee the sale through to closing.
Assist-2-Sell customers receive full-service, regardless of whether they select the Flat Fee, Direct-to-Buyer program, The MLS for Less program or Paperwork only program.
Think About It
For each home that it lists, Assist-2-Sell franchise offices will:
Take pictures
Put on lockbox if on the MLS
Help you price the home accurately
Implement a marketing campaign that is targeted and aimed at reaching active home buyers directly.
Include it on Assist-2-Sell's national Web site, as well as on the local Assist-2-Sell Web site. These listings include, detailed property and community information.
Homes that are put on the MLS are also listed on Listhub and REALTOR.com®.
Post a "for sale" sign for the front of the home.
Take phone calls.
Show the home to prospective homebuyers.
Arrange for other agents to show the home.
Pre-qualify homebuyers.
Help the home buyer obtain financing.
Negotiate the purchase agreement.
Write the sales contract.
Handle all paperwork.
Arrange for all inspections.
Supervise the closing.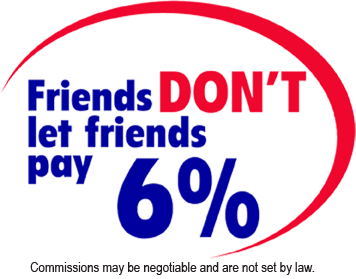 | | | | | | | | | | |
| --- | --- | --- | --- | --- | --- | --- | --- | --- | --- |
| ***Paperwork only fees may vary for homes over $250,000. | | | | | | | | | |